Death toll from Taiwan earthquake rises to 15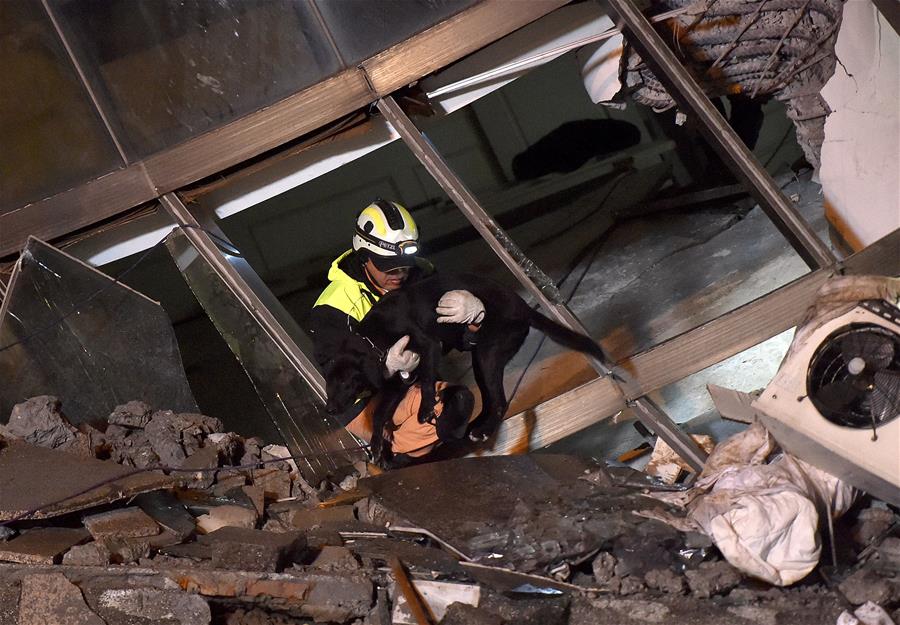 HUALIEN, Taiwan -- Three more mainland tourists were confirmed dead Saturday afternoon in the earthquake in Taiwan's Hualien County, bringing the death toll to 15.
Their bodies, identified as a male, a female and a child, were found in the ruins of a 12-story building in Hualien, according to Taiwan's fire fighting authority.
Two mainland tourists from the same family as Saturday's victims are still missing.
The 15 victims include seven from Chinese mainland, five from Taiwan, one from the Philippines and two from Canada. More than 270 people were also injured in the magnitude 6.5 earthquake which jolted waters near Hualien late Tuesday night.
It was the most severe earthquake to hit Hualien in five decades.
Fu Kun-Chi, head of Hualien County, said the county will help the relatives of the deceased to visit Hualien.
He also expressed gratitude for the concerns and deep sympathy conveyed by Zhang Zhijun, director of the Taiwan Affairs Office of the State Council, and the donations offered by mainland enterprises.
All the mainland tour groups in Taiwan are currently safe, according to the Taipei office of the Association for Tourism Exchange across the Taiwan Straits Friday.
The office has been in touch with the families of the mainland victims and are helping them to visit Taiwan.
The Ministry of Public Security has offered expedited travel certificates for family members of the victims, said the Taiwan Affairs Office of the State Council.