Chinese telecom firms set the 5G ball rolling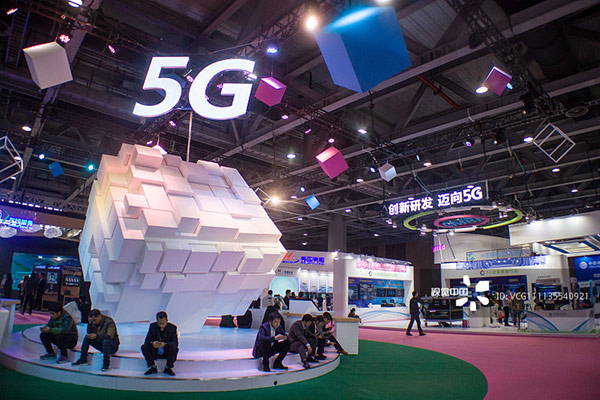 Global telecom equipment suppliers and device makers can now start developing 5G hardware, after the first implementable global 5G specification was finalized, taking a big step forward to the commercialization of the next generation mobile communication technology.
The move comes as Chinese telecommunication companies are evolving from being followers into pioneers in the global telecoms arena and making greater contributions to industry standards.
The 3rd Generation Partnership Project, or 3GPP, which is a global organization that oversees cellular standards, agreed on the specification for nonstandalone 5G new radio technology at a meeting in Lisbon, Portugal, on Thursday.
Non-standalone 5G deployment offers a way for companies to set up 5G stations by partially relying on current 4G network infrastructure. It offers a faster way to roll out the super-fast technology. New radio technology is a new way to connect smartphones, base stations and other hardware.
Xiang Ligang, a telecom expert and CEO of telecom industry website Cctime, said 3GPP has set the specifications for 5G equipment in both towers and smartphones alike.
"It signals that network and radio engineers can all work on a single platform for all 5G devices. Features, functions, services and standards are set for carriers, phone and radio equipment makers. They now have a basis to begin to produce 5G equipment. It is another big step towards making 5G a reality," Xiang said.
Chinese companies are playing a bigger part in drafting 5G standards. Last year, China Mobile Communications Corp, the world's largest telecom carrier by mobile subscribers, outgunned foreign rivals to lead the global 5G System Architecture project, which will determine the "structure of 5G networks".