Gambia called to firmly adhere to one-China policy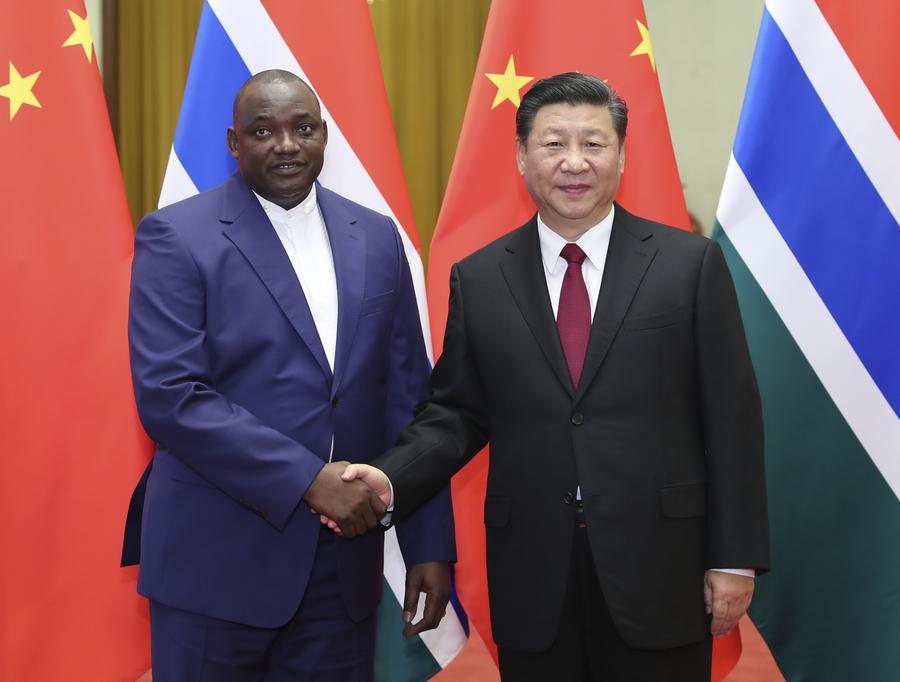 Gambia was called to firmly adhere to the one-China policy, while China seeks to advance the nations' bilateral relations under the principles of mutual respect and equal treatment, Premier Li Keqiang said on Friday.
Li made the remark while meeting with Gambian President Adama Barrow, whose first state visit to China will conclude on Monday.

Normalization of ties has opened a new chapter in relations between China and Gambia, Li said. President Xi Jinping held productive talks with the Gambian president on Thursday, injecting new energy into their ties, Li said.
Considering Gambia's national conditions, the premier said, China is ready to promote pragmatic cooperation in fields such as agricultural technologies, fishery processing, infrastructure and tourism.
The world's second-largest economy is also willing to continue providing necessary support and help within its capacity to Gambia to promote its social and economic development, Li said.
China-Gambia relations have undergone twists and turns in the past four decades. In 1974, China established diplomatic ties with Gambia, but that nation announced it "restored diplomatic ties" with Taiwan in 1995. Within 12 days, China announced it would terminate diplomatic ties with Gambia.
Four years ago, Gambia cut off relations with Taiwan, and in March 2016, China normalized diplomatic ties with the African country.
Gambia's exports have gone mainly to China, India, the United Kingdom and Italy back as far as 2014, while it imported most of its goods from China, Brazil and Indonesia.
Barrow said his country has attached great importance to relations with China and will stick to the one-China policy. Gambia is willing to promote cooperation in agriculture, infrastructure, tourism and other fields, he said.
He also extended his gratitude to the Chinese government and people for their support and help. Gambia is at a vital stage of economic and social development and hopes to obtain help from China, Barrow said.