US recognition of Jerusalem as Israeli capital stirs sentiments of Islamic world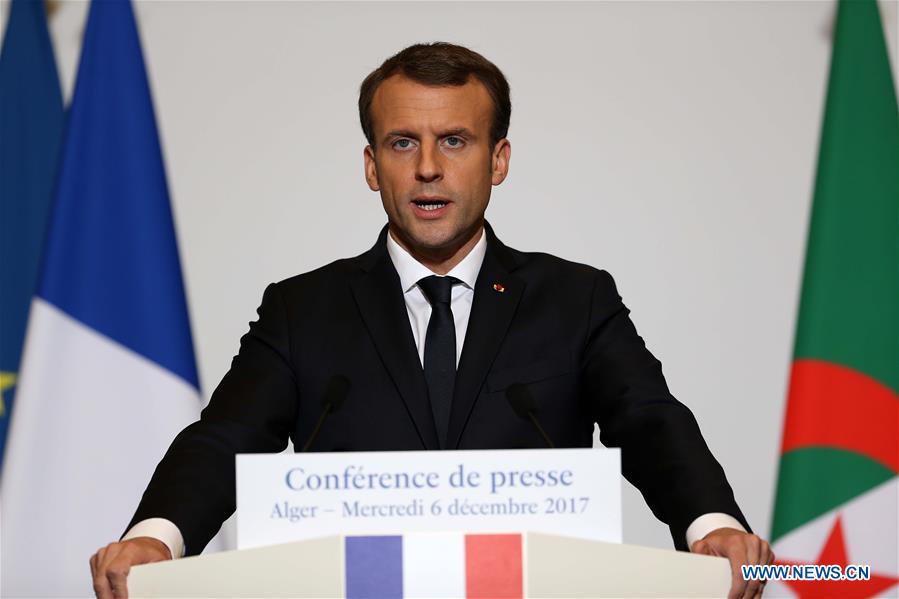 France
French President Emmanuel Macron said Wednesday that France does not support US President Donald Trump's "unilateral" decision to recognize Jerusalem as the capital of Israel.
"The decision is unilateral and regrettable, and France does not support it," Macron told a news conference in Algiers after his one-day visit to the North African nation.
He said that the US decision would complicate the situation in the Palestinian territories and the Middle East.
Canada
Canadian Foreign Minister Chrystia Freeland Wednesday said Canada's longstanding position is that the status of Jerusalem can be resolved only as part of a general settlement of the Palestinian-Israeli dispute.
"We are strongly committed to the goal of a comprehensive, just and lasting peace in the Middle East, including the creation of a Palestinian state living side-by-side in peace and security with Israel," Freeland said in a statement after US President Trump announced to recognize Jerusalem as Israel's capital and demanded the State Department to develop a plan to move the US embassy from Tel Aviv to Jerusalem.
She said the Canadian embassy will remain in Tel Aviv and its policy on Jerusalem won't change. The city's status can only be determined as part of peace talks.
Germany
German Chancellor Angela Merkel said Wednesday that Germany does not support US President Donald Trump's recognition of Jerusalem as the capital city of Israel.
"The Federal Government does not support this attitude because the status of Jerusalem is to be negotiated within the framework of a two-state solution," spokesperson Steffen Seibert said on Twitter on behalf of Merkel.